The Rosewood Trilogy is a touching romantic saga featuring three sisters, Jordan, Margot, and Jade Radcliffe, and how they come together to save the horse breeding farm and magnificent Virginia estate that's been in their family for generations.
TROUBLE ME by Laura Moore
TROUBLE ISN'T THE ONLY THING ON HER MIND...
The youngest and wildest of the Radcliffe sisters, Jade is the last to return home to her family's sprawling Virginia horse farm and its unsettling memories. She never planned on a night of passion with a stranger before starting her new life as a teacher and riding instructor--or the shock of recognizing the man who gave her so much pleasure standing in her classroom.
Officer Rob Cooper is stunned. Not only is the woman who rocked his world his daughter's second grade teacher, she's the troubled teen whom he blames for his wife's death years ago. Worse, he wants her more than ever in the light of day. Time has softened Jade's hard, rebellious edge--she's spirited, honest, and sexy to distraction. But will the feelings ignited in the heat of desire be enough to heal a past that needs forgiving?
BELIEVE IN ME by Laura Moore
EVEN THE MOST TIGHTLY LOCKED HEART HAS A KEY.
After learning of her husband's affair, Jordan Radcliffe is crushed, but she knows she must stay strong for her three young children. So she moves back to Rosewood, the idyllic horse farm where she grew up. Wishing only to recover and reassess her life, Jordan feels an undeniable attraction to architect Owen Gage—and does her best to ignore it. Her heart is too fragile to love again.
Yet when Owen, who himself is wary of any romantic involvement, offers her a job she badly needs, Jordan has no choice but to accept, even though it means she'll be working alongside him every day. And that closeness could intensify the connection between them—a desire as unnerving as it is powerful.
REMEMBER ME by Laura Moore
CAN A LOVE BE LOST THAT WAS MEANT TO BE?
A rising star in the modeling world, Margot Radcliffe hasn't forgotten the hurt that sent her running from Rosewood, the beautiful Virginia horse farm where she was raised. Travis Maher, a ruggedly handsome rebel and gifted horse trainer with a hard-knock past, had once captured Margot's heart—only to break it.
But when tragedy strikes her family, Margot is forced to set aside her skyrocketing career and return to a place she never expected to see again, where the legs that everyone admires belong to Thoroughbreds, not super-models. Now Rosewood Farm's success depends on Margot, and the only person she can count on for help is the very man who so ruthlessly rejected her love all those years ago.
As Margot and Travis enter an uneasy truce to save Rosewood from financial ruin, their wild natures clash and their unresolved passions for each other begin to surge. But can this hard-edged horseman find a way to express his desire for the one woman he's ever loved before she's lost to him forever?
PRAISE FOR THE ROSEWOOD TRILOGY:
"Moore fuses a love story with a tale of two people finally growing up and letting go of the past... "
4 Stars
--
Romantic Times
"Ms. Moore...grabs your heartstrings and takes you on an emotional roller coaster ride..."
5 stars
--
Night Owl Top Pick
"
T
his story will delight horse lovers with its in-depth descriptions of raising, breeding and training horses as well as offering the human complexities of pride, honor, integrity and deep love."
Nancy Lepri Reader To Reader 5 Book Review!
"This is a heartfelt, touching story that is expertly told, and will keep you spellbound until the last chapter is complete."--
The Romance Reviews
"Don't miss it!"--
Fresh Fiction Reviews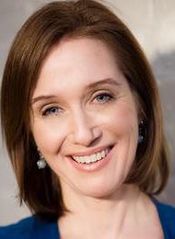 Laura Moore is also the author of
In Your Eyes
,
Night Swimming
,
Chance Meeting
,
and
Ride a Dark Horse
. She currently lives in Rhode Island with her husband, two children, and one very old black Lab. One of her great thrills as a writer is to hear from readers. Learn more about Laura at
www.lauramoorebooks.com
.