Bold: A Cookbook of Big Flavors and Hearty Portions
by
Susanna Hoffman

,
Victoria Wise
Bold is nourishing. Bold is inspired. Bold is food that means business. And Bold is big — as in 250 recipes filled with big flavors to be served in big portions. From the culinary team of Susanna Hoffman and Victoria Wise — who between them have authored or coauthored more than fifteen cookbooks including The Well-Filled Tortilla Cookbook and The Well-Filled Microwave Cookbook — Bold brings together the beloved American tradition of delicious, plate-filling meals with the lively global flavors that infuse our culture and cuisine.

This is comfort food that's been given an exuberant 21st-century makeover—slow-cooked roasts and braises, generous steaks, brimming soups, heaping platters of salads and vegetables, hearty pastas and grains, wild game, and rich desserts.

This is Bold: Stuffed California Pork Rolls. Buffalo Chili with Black Bean and Corn Salsa. Meat and Potatoes Korean Style with Quick Kimchee. Leg of Lamb with Spicy Pecan Pesto. Chicken Pot Pie Under a Filo Crust. Crowded Corn Chowder with Cod, Shrimp, and Corn. Lime Curd Coconut Meringue Pie with a Macadamia Nut Crust. The book boasts a vibrant design that complements the recipes. Sidebars throughout offer cooking tips and advice, highlight people and places, and explore food history and traditions. Bold is America on a plate.
MY REVIEW:
If, like me, you are a lover of history and food, then you will be amazed, intrigued, and enlightened by the history-cookbook called "Bold: A Cookbook of Big Flavors and Hearty Portions". Authors and chefs Susanna Hoffman and Victoria Wise put their considerable talents and imaginations together to concoct a delightfully dishy tome of tasty treats and tales from history, and the result is a fascinating feast-for-all. The melting pot of America is well-stirred, and well-served, by this fun for foodies, packed from cover to cover, cookbook. The journey begins with an introduction to "American Cooking", and continues through "Bold Starters and Snacks", "Potages That Fill", "Big Meats Back On The Plate", "Game: Food From The Wild", "Poultry In Motion", "Shimmering Fare From American Waters", "Vegetables: The Vital Victual", "Grains To Make A Meal", and ends with "Sweets In Profusion". This is a book that you will pick up again and again, not just for the recipes, but for the pure enjoyment of reading all the historical insights, tidbits, and incidentals. The recipes are outstanding--each one is unique--and nothing is "run of the mill". America's blend of cultures creates the infinite variety of foods and cuisines to be found from sea to shining sea, and here it shines in the spotlight of "BOLD".

Book Copy Gratis Workman Publishers via Shelf Awareness
****************************************
"Genuinely fascinating."
―The New York Times Book Review

"Although every cookbook proclaims it is new, not that many really are. I'm always on the lookout for truly innovative flavor combinations, the unfussy yet deft marriage of old ingredients in new ways. "Bold: A Cookbook of Big Flavors," by former Chez Panisse chefs Susanna Hoffman and Victoria Wise, is just that: page after page of recipes where citruses, nuts, greens, spices get juggled into new constellations, each one a winner.

If that weren't enough, the book is jammed with history and context ― how the Coke bottle got its shape, the history of Walla Walla onions, why we call it an "eggplant." Within half an hour of picking it up, I'd studded "Bold" with a hundred stickies. I was in love."
―The Boston Globe, T. Susan Chang

"To the online chatter who took umbrage at my hesitancy to endorse a cola-glazed turkey for the holidays: My bad.

This preparation has helped me see the light. It's a little magic: A quick reduction of the cola becomes a not-too-sweet sauce, enhanced with a touch of anise."
―The Washington Post, Bonnie Benwick

"There's a playfulness in the way the ingredients are combined and flavors are layered on that I love. It makes something as common as lasagna or a weeknight steak sound fresh and new again with a few unexpected ingredients.

This is also the kind of cookbook that makes for fun reading while you're waiting for the water to boil or the oven to heat. There are lots of fun side bars and historical anecdotes sprinkled liberally throughout the book."
―TheKitchn.com

"Seriously tasty, yet straightforward dishes."
―Natural Health magazine

"The "Bold" name is clearly indicative of the kinds of recipes you will find inside: Pork Gyros With Radish Tzatziki; Buffalo Steaks With Peppercorn Puree; Sweet and Sour Leeks With Lemon and Honey."
―The Houston Chronicle

"Playful, flavorful and abundant all-American dishes made with fresh and wholesome ingredients… "Bold" "venerates traditional foods that Americans have long prepared... The recipes are instantly engaging, with unusual flavor combinations."
―The Star Ledger

"When I spotted this recipe in the new cookbook "Bold" last winter, I made a note to myself to hang on to it until spring, when the green-garlic window briefly opens."
―The Charlotte Observer

"A joyous celebration of American fusion."
―Book Page
About the Author

Susanna Hoffman is the co-founder of Oakland California's Good & Plenty Café, who began her professional cooking career at Chez Panisse in Berkeley.

Susanna is also an anthropologist and has spent much of her life in Greece. This led her to write The Olive and the Caper: Adventures in Greek Cooking. She traveled around Greece and translated authentic recipes for the American home kitchen. For example, she learned how to make chewy country bread from a Santorini baker and has a recipe for recreating it at home; she gathered greens and herbs with her Greek neighbors and was inspired to develop a recipe for Field Greens and Ouzo Pie.

Susanna is the coauthor with Victoria Wise of The Well-Filled Tortilla, with more than 258,000 copies in print, The Well-Filled Microwave Cookbook, and Good & Plenty: America's New Home Cooking.

She lives in Telluride, Colorado, and Santorini, Greece.
https://www.cookstr.com/users/susanna-hoffman
http://www.susannascookbooks.com/
Victoria Wise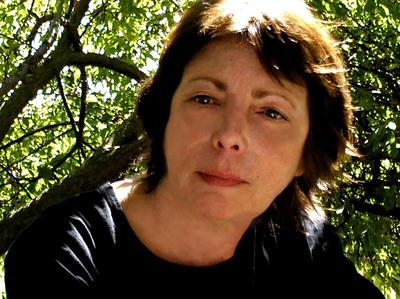 After high school in Omaha, Nebraska, in the early 1960s, Victoria landed smack in the middle of the Free Speech Movement at UC Berkeley, where she was enrolled as a philosophy student.
Once headed toward earning a doctorate in philosophy, Victoria Wise instead chose to follow her passion for food and cooking. On August 28, 1971, Victoria cooked the first-ever meal at Chez Panisse in Berkeley, California (it was a classic French dish, Duck with Olives).
From then, there was no stopping her. In 1973, she opened Pig-by-the-Tail Charcuterie, a landmark establishment that helped define Berkeley's emerging "gourmet ghetto." She owned the shop for 12 years, then sold it to pursue writing and gardening.
Based on the dishes she created at Pig-by-the-Tail, Victoria wrote
American Charcuterie:
Recipes from Pig-by-the-Tail
which was nominated for the James Beard Best Cookbook of the Year award in 1987. More cookbooks followed, some coauthored with Susanna Hoffman. Some of the titles are
Good & Plenty: America's New Home Cooking, Foods Of The World: Mexico, The Vegetarian Table: Mexico
,
The Well-Filled Microwave Cookbook
,
The Vegetarian Table: Japan
,
The Pressure Cooker Gourmet
,
Stories and Recipes from the Robert Mondavi Kitchen
,
The Armenian Table
,
The Gardeners' Community Cookbook
,
The Olive and The Caper:
Recipes, Gastronomy, and Lore of Greek Cooking, The Pressure Cooker Gourmet: 225 Recipes for Great-Tasting, Long-Simmered Flavors in Just Minutes,
and
Sausage: Recipes for Making and Cooking with Homemade Sausage.
Victoria's most popular book was
The Well-Filled Tortilla Cookbook
(1990), which sold more than 263,000 copies.
Victoria has written for numerous magazines, including
Food & Wine
and Williams Sonoma's
Taste
. She has made many television and radio appearances, given cooking demonstrations, and taught cooking classes around the nation to promote her books and share her joy in preparing and partaking of food.
Victoria continues to cook in a multi-ethnic style based on her extensive travels throughout the world.
She lives in Oakland, California. Her website is
www.wisekitchen.com