The earl's secret bride…
Emma Carmichael is shocked when she sees who she's waitressing for at a lavish party—Jack Westwood, the new Earl of Redminster. Her new life comes crashing down when Jack announces to the world that they're married!
Jack has never forgotten his first love despite the tragedy that tore them apart. When the paparazzi cameras intrude, he proposes they live as man and wife until the fuss dies down. Emma feels like Cinderella, masquerading as his countess…only, behind closed doors, their marriage feels tantalizingly real…




A proposal of convenience!

When guarded billionaire Lukas Christophedes finds maid Ashleigh Murphy living in his mansion, he strikes a deal with his gorgeous gate-crasher. If Ashleigh acts as Lukas's girlfriend to help him close a crucial business deal, she can stay until the New Year.
For newly single Ashleigh, agreeing to keep hearts off the table sounds easy…until the line between what's real and what's for show starts to blur! And as Christmas approaches, dare Ashleigh hope that Lukas is considering a different, much more heartfelt, romantic proposal…





The maid who saved Christmas…

Chambermaid Grace Ellis loves Christmas, but after losing her beloved grandmother, she'll be spending this festive season working. So when her boss, Finlay 'Scrooge' Armstrong offers her a magical Christmas in Scotland, it's a welcome distraction from her grief.
Widower Finlay is haunted by the ghosts of Christmas past, but snowbound together in his Scottish castle, Grace starts to melt the ice around his heart. He never thought he'd find love again, but maybe finding Grace is his very own Christmas miracle…!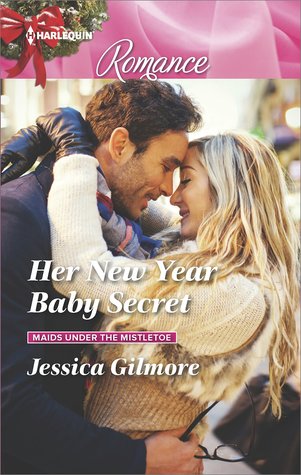 The Italian millionaire's secret heir!

Waitress Sophie Bradshaw is used to being ignored at glamorous parties and, bruised by a disastrous relationship, that's fine by her. Until Marco Santoro offers her his jacket, leading to a magical Christmas evening together
Exasperated by his family's matchmaking, millionaire Marco never gets close to anyone. But one heart-stopping night with Sophie isn't enough, and he invites her to his Venetian palazzo. Little does he know that Sophie is bringing one tiny, life-changing surprise with her!