Bubba and Squirt's Mayan Adventure
An ancient Mayan civilization!

That's what Bubba and Squirt find when they travel through the mysterious vortex for another wild adventure. There they meet archeologists who are unearthing priceless artifacts.

But someone is stealing them. And an encounter with the Tate Duende awakens magic within Bubba. Throw in the mysterious Alux and a new discovery and things get sticky.

Will Bubba and Squirt solve the mystery, or will they be stuck forever in the jungles of Belize?
Bubba and Squirt's Big Dig to China
You can't dig a hole to China!

Squirt doesn't believe Bubba can dig a hole to China. But when the hole swallows them, the kids find themselves in Xi'an, China, surrounded by Terracotta Warriors.

It gets worse when the ghost of the first emperor of China appears. He tells them they can't go home until they find his missing pi. The kids don't know where to begin until they meet a girl and her grandmother who promise to help find the pendant.

Soon they realize they are being followed. And they are no closer to finding the missing pi. Will Bubba and Squirt ever make it back home?
&&&&&&&&&&&&&&&&&&&&&&&&&
"...young readers may not even realize that they are learning while being entertained!" -TDC Book Reviews
"Fun, educational, captivating! This is a wonderful middle-grade story with plenty to captivate young readers." -Deanie Humphrys-Dunne, author
"This is a book that will entertain all ages...Children reading this book will be thoroughly entertained, but also tricked into becoming partially educated about other cultures!" -Kitty Cat at the Library

"...a fun-filled, fastpaced, and entertaining read." -Virginia Wright, author

"...introduces early readers to ancient China's Terracotta Warriors and more in theis well-researched tale." -Kerrie Hollihan, author

"...A pulsating adventure with great appeal to young readers, cinematic and littered with humor." –Ruffina Oserio for Readers Favorite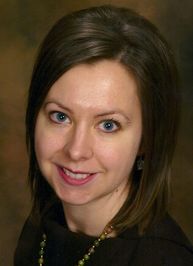 http://www.sherryellis.org
&&&&&&&&&&&&&&&&&&&&&&&&&
Let us help promote your book today!
We are here to help you promote your book in every way possible. We provide virtual book tours, book blast, and cover reveals. MC Book Tours is operated by Mason Canyon, who blogs at
Thoughts in Progress
. Mason has been a part of the blogging community since October 31, 2009, and began MC Book Tours in June of 2016.
Mason has 30-plus years in journalism having worked as a journalist, editor and photographer. She has been an avid reader since she was a youngster. Her love of books directed her to blogging, reviewing and now to helping authors promote their writing.
To schedule a tour or for more information, contact Mason by email at mcbooktours@gmail.com
https://mcbooktours.com/